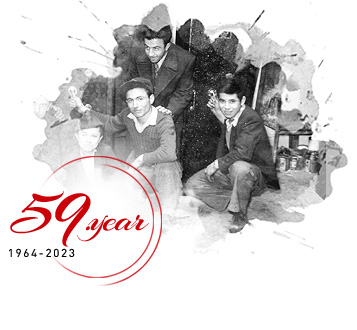 59 Years For Fire Safety
It's been a long journey. KIZILKAYA, known for its confidence, has grown steadily over the years from a little workshop to a full service fire protection company. Our Engineers, technicians, designers and workers are developing products that benefit fire protection, human and environment safety.
Our company, founded in 1964, continues to produce fire protection systems with its experienced engineering and labour staff in a 1500 m2 indoor facility.
Our main principle is quality and human safety.
Our products and our company have the certificates ISO 9001, TS EN 671-1, TS EN 671-2 and CE, which emphasize that safety is our main concern. Our company is favoured by a variety of products from the leading institutions and organizations in our country that can respond to all types of fire protection needs. Our quality in production also allows us to participate in projects abroad.